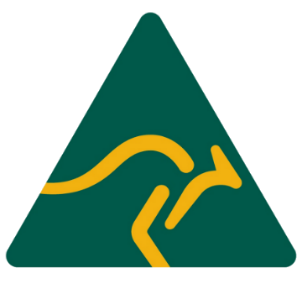 What does Made in Australia really mean?
For a product to be 'Made in Australia' their are two key criteria that must be met:
The goods must have been substantially transformed in the country claimed to be the origin (in this case Australia); and
Fifty per cent (50%) or more of the costs of production must have been carried out in that country.
Only products that meet this criteria are allowed to display the Australian Made logo.

The criteria is set by the Australian Made Campaign Limited, which is a government funded body set up to administer the Australian made logo. You can visit their website here: Australian Made Campaign Limited
The Australian Competition & Consumer Commission (ACCC) also plays an important part in protecting country of origin claims.
Country of origin claims
A country of origin claim is any labeling, packaging, logo or advertising that makes a statement, claim or implication about the country from which goods come.
The most common claims are 'Made in Australia', or 'Product of Australia'.
The law
The Trade Practices Act prohibits businesses from making false or misleading representation concerning the place of origin of goods.The Act defines a set of defences for goods that pass certain tests. These are set out below:

Substantial transformation
The provisions define substantial transformations as:
A fundamental change - in form, appearance or nature such that the goods existing after the change are new and different goods from those existing before the change.
What does that mean?
It means that simple treatments or processing - such as repackaging or mere assembly - are not likely to qualify an otherwise imported good for the 'Made in Australia' claim.
An item must be "substantially transformed" in Australia.

Costs of production
Under the Act, three broad categories of costs of production or manufacture are considered:
expenditure on materials
labour, and
overheads.
The costs must relate directly to the final goods.
'Product of Australia'
This is now regarded as a premium claim about the origin of goods, and two rigorous criteria must be met:
each significant component (or ingredient) of the good must originate from the country of the claim; and
all, or virtually all, of the production processes must take place there.
More information
The ACCC's guide to Country of origin claims and the Trade Practices Act is available free from all ACCC offices or on its website
www.accc.gov.au